Mayo Consulting Services is here to help individuals become certified in the field of nondestructive testing. At our NDT training center, we provide all-in-one nondestructive testing programs in Opelousas, LA, to ensure you have the knowledge necessary to become a successful, certified NDT inspector.
It is the mission of our company to provide world-class NDT material testing, inspections, training, and consulting services, as well as other quality services and solutions. We plan to do this while maintaining high professional integrity and reliability using technology-driven resources. This helps us to ensure customer satisfaction in delivering world-class quality services by:
Maintaining Cost Competitiveness
Continually Improving Our Quality Management System
Providing Professional Services for Nondestructive & Material Testing
Providing Training, Certification, Consulting, & Trading Services
Minimizing the Impact on the Environment
Reducing Occupational Health Hazards & Safety Risks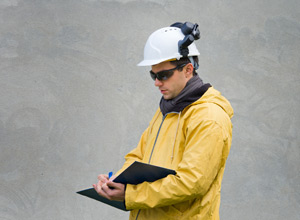 Strong Ethics for a Better NDT Industry
Strong in many testing techniques, our team strictly follows good work culture and ethics in business while valuing every client and the quality of service they receive. We believe in creating stronger customer relationships by ensuring those who work with us receive dedicated, quick, and timely services when they need them. By understanding the strict process and delivery schedules of the client, our team relentlessly strives to complete every project on time while ensuring great communications and relations with all of our clients.
The team at our training center is supported by a strong materials engineering background as well as intuitive leadership and business principles. This enables us to create customer-centric activities that actually engage and educate our clients while ensuring that those that come to us for assistance are able to reach greater heights in their profession year after year.